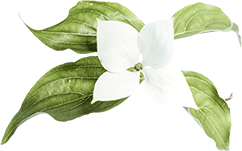 ---
The Swedish massage is one of the most common types of massages you can get. It is performed to energize the body and improve overall health.
Hot Stone Massages can help treat body aches and pain without added deep pressure. Hot stones increase circulation and treat muscle tension very effec.
A deep tissue massage targets deep layers of muscle and the surrounding tissues. People may choose this type of massage to treat sports injuries or chronic pain.
- ꕥ -
Trigger Point Massage
We offer full trigger point therapy and release massages designed to identify your muscular pain points and release the tension within your muscles.
Cupping therapy is an ancient form of alternative medicine in which a therapist puts special cups on your skin for a few minutes to create suction.
Herbs and essential oils can be used to reduce pain and inflammation, but are most effective when used synergistically in baths and massage oils.
This type of massage is a form of bodywork that has been proven to improve a mother's pregnancy and delivery while keeping their baby 100% safe.
Lymphatic drainage massage is a form of gentle massage that encourages the movement of lymph fluids around the body.